Residence Center
The Residence Center manages and operates the dormitories under the jurisdiction of Kwansei Gakuin University, introduces students to dormitories and single-person lodging with which KGU has external partnerships, and introduces homestay locations to international exchange students.
In addition, the Center provides support for residents, trains Resident Assistants (RAs) and handles training within the dorms.
Overview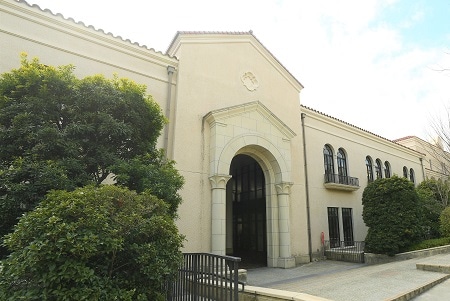 The Residence Center was established on April 1, 2022, as part of the university's efforts to "to enhance student life support (dormitories) in undergraduate education," which is one of the themes in the long-term strategy of the Kwansei Grand Challenge 2039. In addition to formulating and promoting dormitory policies, the Residence Center is working to promote education for international understanding and to improve student services in the dormitories, with the aim of cultivating "World Citizens who embody 'Mastery for Service'" through communal dormitory living. Some of the Residence Center's operations, such as billing for dormitory fees, are outsourced to Kyoritsu Maintenance Co., Ltd.
Dorms Under the Jurisdiction of the Residence Center
Men's Dormitories
Keimeiryo, Seishuryo, Seizenryo
Women's Dormitories
International Student Residences
Yukoryo, Residence II, Residence III, Residence IV, Residence V
Partner Dormitories and Other Lodging
Partner Dormitories
Global House Nishinomiya-kitaguchi (women's dormitory)
Other Lodging
Kyoritsu Maintenance Co., Ltd. (Dormy), Hyogo International House
Office/Inquiry-Related Information
Location
1-155 Uegahara Ichiban-cho, Nishinomiya, Hyogo
Nishinomiya Uegahara Campus Building G 1F, Residence Center
Email address
■ For dorm-related inquiries: dormitory@(@ followed by kwansei.ac.jp)
■ For homestay-related inquiries: homestay@(@ followed by kwansei.ac.jp)
Phone number
0798-54-6113
Office hours
■ Normal hours: 8:50 to 11:30 AM and 12:30 to 16:50 PM on weekdays
■ From 8/1 to 9/10: 9:00 to 11:30 AM and 12:30 to 16:00 on weekdays
* The office is closed on Saturdays, Sundays, public holidays, and university-designated holidays.