Greetings from the President

Greetings from the President
What to Cultivate in Yourself As a Kwansei Gakuin Student
Yasutoshi Mori, President
Dr. C.J.L. Bates, the fourth chancellor of Kwansei Gakuin, established the school motto "Mastery for Service" based on the founding principles of the institution. After introducing this motto in his statement, he said, "We do not desire to be weaklings. We aim to be strong, to be masters," urging his students to self-actualize and to train themselves to be strong, not only for their own sake, but also for all humanity. So, what should you cultivate in yourself during your college days?
One thing you should do is to become aware of what problems are. To determine the presence of problems in a certain event, you should have your own standards. In other words, you should have your own view of the world. Learning at university prepares you to form your own view of the world. Another important thing you should do is master the basics that will enable you to keep learning even after graduation. Rapid changes are taking place in the world, and what you learn at university soon becomes obsolete. You should always try to continue acquiring new knowledge and information. To that end, it is extremely important for you to acquire scientific thinking skills to draw conclusions by conducting investigations in your field of specialization.
To form your own view of the world and acquire scientific thinking skills, you need persistent learning and constant practice, and these require considerable effort and patience. I hope that, through relentless learning and practice, you will train yourselves and grow into World Citizens who embody our school motto,"Mastery for Service."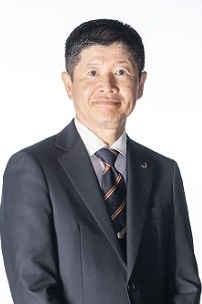 Maintaining the Kwansei Gakuin Identity
Ippei Murakami, Chair of the Board of Trustees
 In 1889, Kwansei Gakuin was founded by Dr. W.R. Lambuth, a missionary of the American Methodist Church, South, in Harada-no-Mori (now Nada, Kobe), which is next to Kobe City. At the time of its founding, Kwansei Gakuin was a small school with five teachers and 19 students, but now, it has grown into a comprehensive educational institution from kindergarten to graduate school with over 28,000 members, which includes preschoolers, pupils, students, graduate students, and faculty members.
 At present, the world has been impacted by the COVID-19 pandemic, which has imposed many restrictions on us, and we have been forced to live different lives than before, which we had not intended. Of course, our school, Kwansei Gakuin, is no exception. On the other hand, new businesses and new social systems are being created which use the situation as an opportunity, or are based on the facts of the situation. The truth is that we are being forewarned about the arrival of a new society; one where things that were once taken for granted are no longer taken for granted, and where things that were thought to be difficult to achieve can now be done normally, at a speed that was previously unthinkable.
 Since its founding, Kwansei Gakuin has encountered many changes and difficulties, but each time, it has made changes on its own to become the Kwansei Gakuin of today. However, during that time, we have maintained the things that must not be changed, and things which will cause us to lose the identity of Kwansei Gakuin as a private school if they are changed. Specifically, our education is based on Christian principles, as expressed in our school motto, Mastery for Service. Through that education, we aim to guarantee quality for everyone who studies at Kwansei Gakuin. This is clearly stated in the "Kwansei Grand Challenge 2039," the ultra-long-term plan that the entire university is working on together to realize as the future vision of Kwansei Gakuin (the target year being 2039, our 150th anniversary).
 In addition to the COVID-19 pandemic mentioned above, Kwansei Gakuin is currently facing other social and environmental problems, such as the declining birthrate, which are extremely significant and difficult issues to solve for school management. Like its founder, Dr. W.R. Lambuth, Kwansei Gakuin will actively and boldly take the necessary risks for the development of Kwansei Gakuin, without losing sight of the things listed above which should be protected, not just in Japan, but in the world.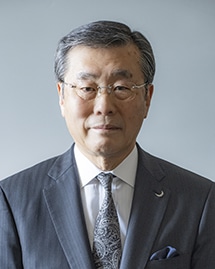 Our Mission in this Era
Motoo Nakamichi, Chancellor
Kwansei Gakuin is a comprehensive educational institution which encompasses schools from kindergarten up to university and graduate school. While the schools have a variety of educational processes, areas of specialization, educational objectives, and activities, they are all moving towards the same objective: to achieve our mission of developing World Citizens who embody the motto of Mastery for Service. Together with that shared purpose, all of the schools are linked together by a shared foundation, that being whole-person education based on Christianity, which is the cornerstone of Kwansei Gakuin.
The Christianity-based education valued by Kwansei Gakuin is about understanding and respecting the diversity of other people and other cultures, having a global perspective and working toward reforms for a sustainable society, and knowing who you should be in order to achieve those aims. As the world continues to grow more global and more online, a time has come where we are being pressed to solve global issues. In this era, through education, we will discover the challenges we face at Kwansei Gakuin, and continue to develop World Citizens who are equipped with a broad base of knowledge, in-depth expertise, and the ability to keep learning over the course of their lifetimes.