International Residence II

International Residence II
Features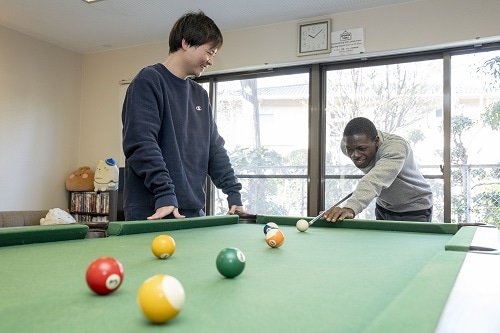 ■ Exclusively for international students
■ All residents have individual rooms (with bath and toilet), and there are shared spaces
■ About ten minutes on foot from JR and Hankyu Takarazuka Station
■ Located in Takarazuka, Hyogo, which has an appealingly relaxed living environment, with plenty of culture and natural surroundings
■ About 30 minutes from Kobe and Osaka by train
■ Also has good access to the Kobe-Sanda Campus (KSC)
Eligible students
■ International students in undergraduate and graduate schools
■ Exchange students
Recommended for
■ Those who want to enjoy community life, while also having a guarantee of private time
Details
Location
5-22-17 Kawamo, Takarazuka, Hyogo
Required time to reach campus
About 40 minutes to the Nishinomiya Uegahara Campus via train and on foot
About 50 minutes to the Kobe-Sanda Campus via train, bus and on foot
Rooms
■Total number of rooms: 33
■Individual rooms (with bath and toilet)
■Desk, chair, refrigerator, bed (single), air conditioner, closet, internet (Wi-Fi), blinds, room light
Shared spaces
■ Kitchen, dining room, laundry machine (no dryer)
■ Microwave, rice cooker, table, chairs, cookware
■ Smoking is strictly prohibited outside of the designated outdoor area
International Residence II rules and regulations
Facilities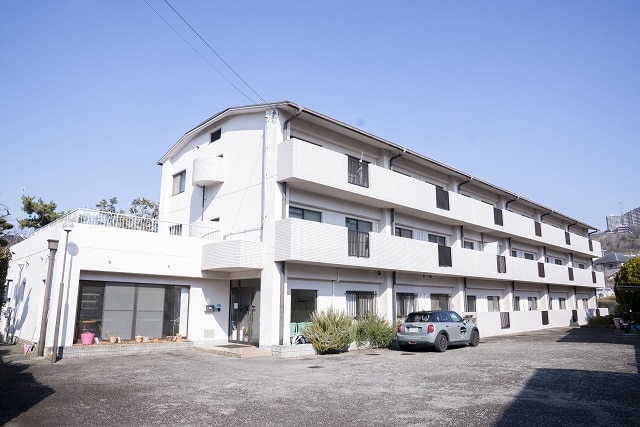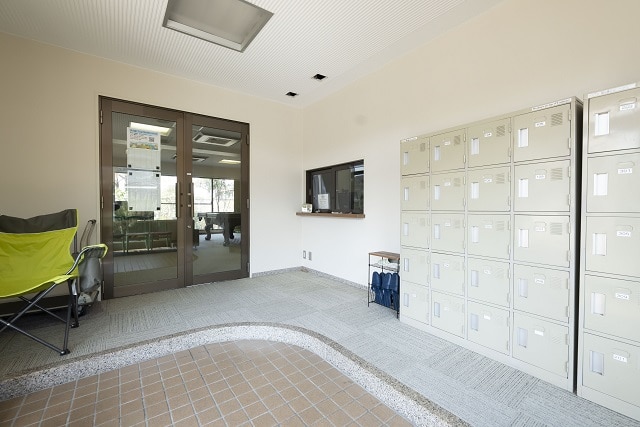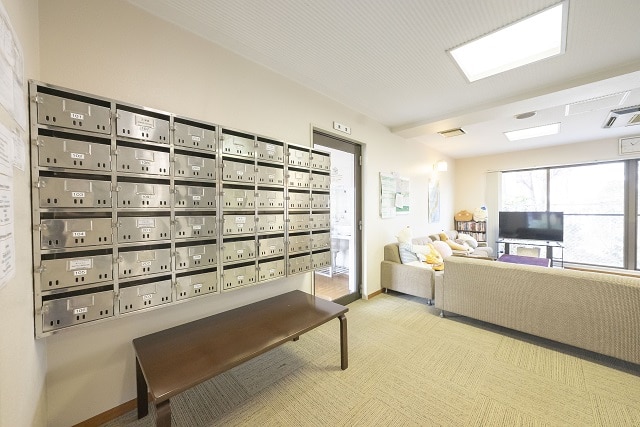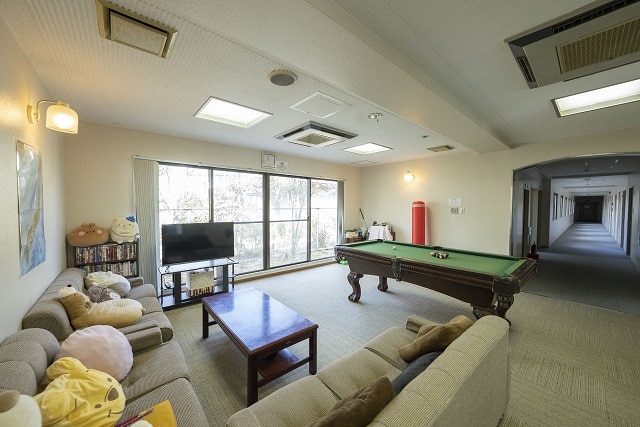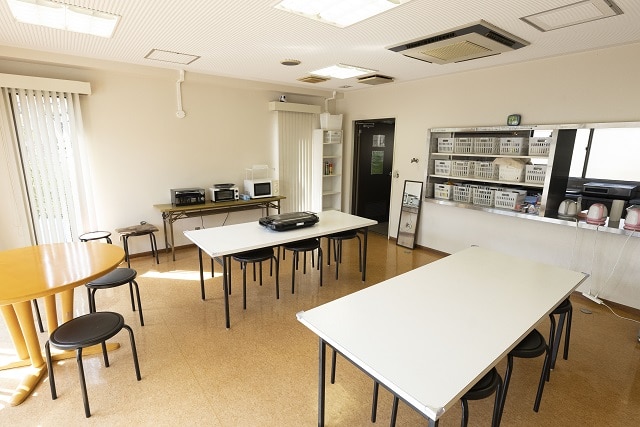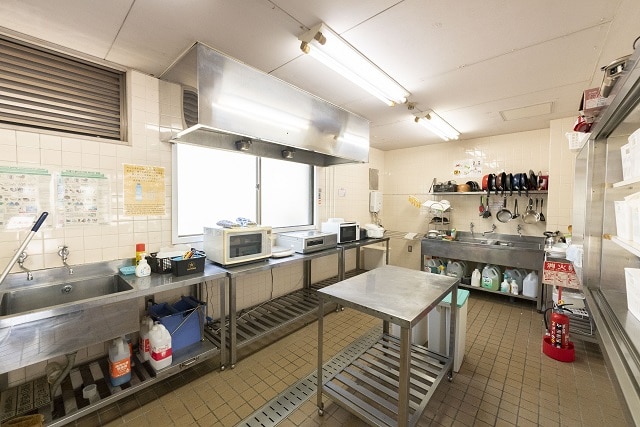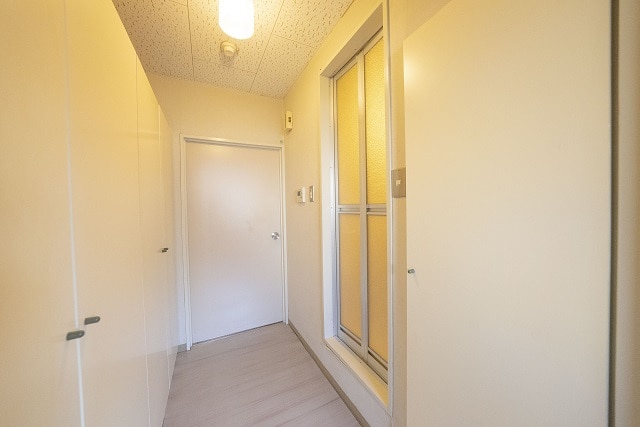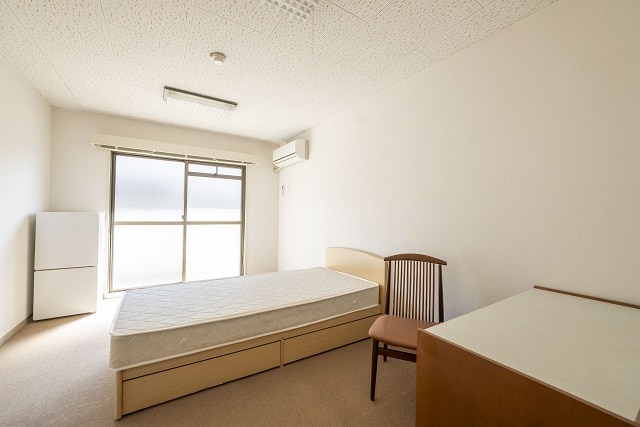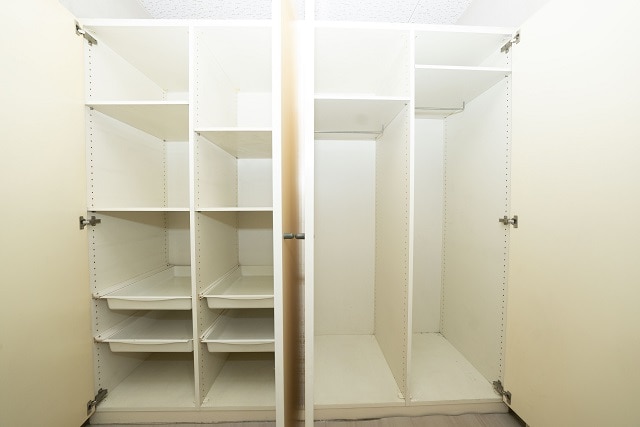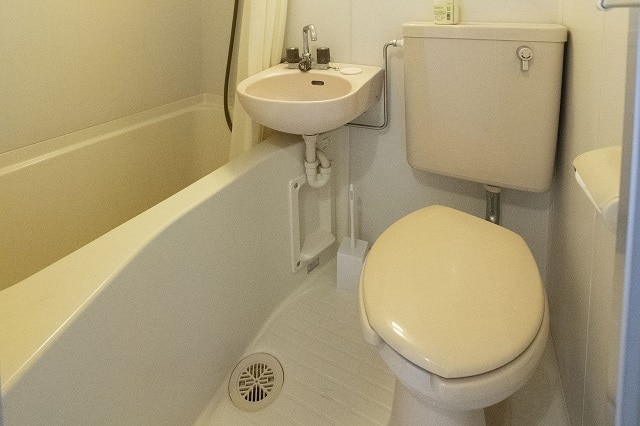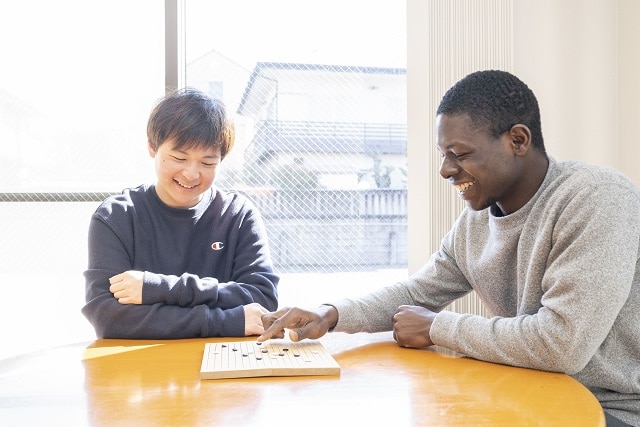 Expenses
Target
Expenses
Amount
Payment date
Payment method
All residents
Dormitory move-in fee *1
20,000 yen
On the 27th of the month after moving in
Bank transfer *2
All residents
Dormitory fees
42,000 yen a month
27th of the previous month
All residents
Miscellaneous expenses
4,100 yen a month
27th of the previous month
All residents
Utilities
Actual amount
27th of the following month
Non-exchange student residents
Disaster insurance
5,000 yen a year
Pay before the due date listed on the transfer slip
Convenience stores and other insurance methods designated by the insurance society
Interested residents
Futon rental
*3
On the 27th of the month after moving in
Bank transfer
*1 You only have to pay this once, when moving in.
*2 Pay at a convenience store until account registration is completed.
*3 Refer to the chart below for futon rental prices.
* Expenses for the month of moving in will be billed the following month in a lump sum
Futon rental
Duration
Cost (excluding tax)
Payment method
With blanket
Without blanket
One month
3,550 yen
3,450 yen
Monthly payment
Six months
7,140 yen
6,960 yen
One-time payment, paid the month after moving in
One year
12,960 yen
12,600 yen
One-time payment, paid the month after moving in
Two years
25,920 yen
25,200 yen
One-time payment, paid the month after moving in
There are no refunds for a cancellation partway through the rental period.
Contact us separately as soon as possible if you wish to extend the duration.
Note that it takes at least one week to arrange for a rental futon.
Message from the Dormitory Manager
Welcome to International Residence II! I would like to extend a heartfelt welcome. Residence II is in Takarazuka, which has gorgeous scenery and has a convenient location. It is a place where you can have a variety of experiences while being surrounded by beautiful rural vistas and mountains. Living in Japan in Residence II is sure to be an unforgettable experience for you.
Message from Residents
■We have nothing but gratitude for the Dormitory Manager, who not only maintains the dorm but takes care of each and every resident.
■Thanks to the wonderful Dormitory Manager, I had a great experience living in Residence II. I also enjoyed spending time with my friends in the common area.
■The dorm has a good location, and the neighborhood is quiet.