Keimeiryo
Features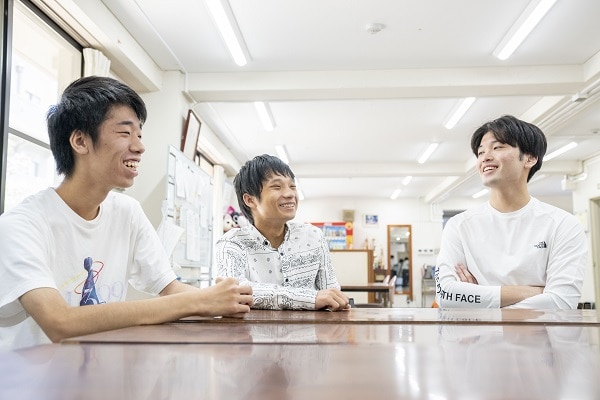 ■ Dormitory residents can help each other when they have problems to lead better university lives.
■ The dormitory's surroundings are quiet and it is easy to live there.
■ Rooms change in March every year.
■ In principle, students live in the dormitory for four years, and are not allowed to quit living there partway through.
■ There are times during the summer and winter breaks when the dormitory is closed.
■ The dormitory manager lives in the building and is permanently stationed there.
■ There is a screening process for prospective residents.
Recommended for
■People who can work with current residents to build on traditions, while being willing to try new things
■People who like a busy lifestyle with a lot of people
Details
Those eligible
■ Japanese students
■ International students in undergraduate and graduate schools
■ Exchange students
Location
3-47 Uegahara Rokuban-cho, Nishinomiya, Hyogo
Required time to reach campus
A ten-minute walk to the Nishinomiya Uegahara Campus
A ten-minute walk to the Nishinomiya Seiwa Campus
About 90 minutes to the Kobe-Sanda Campus via public transportation, or about 60 minutes via shuttle bus
Rooms
■Total number of rooms: 70
■Area: About 9.8 m²
■Desk, chair, refrigerator, bed (single), air conditioner, closet, internet (Wi-Fi), blinds, room light
Shared spaces
■ Japanese-style room, kitchen, lobby, laundry room (no dryer), three shower rooms
■ Microwave, cookware
■ Smoking: Not allowed outside of designated area
■ Curfew: None
House rules and dormitory regulations
Social media and intro video
Facilities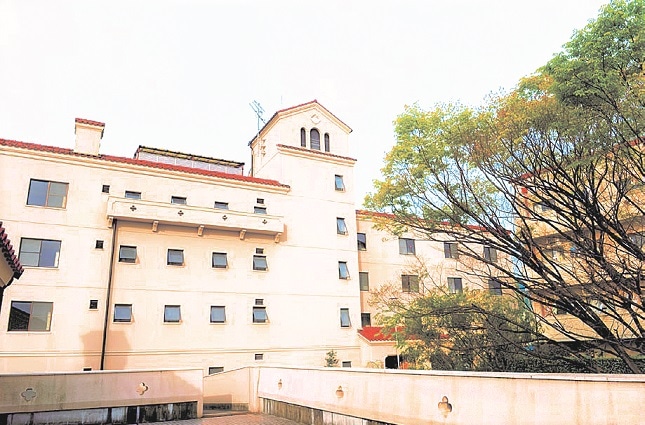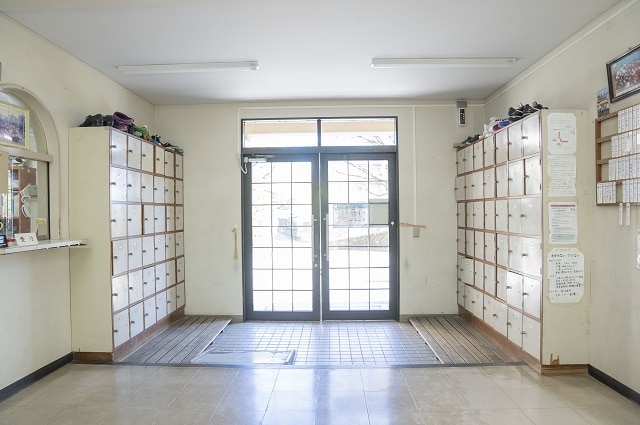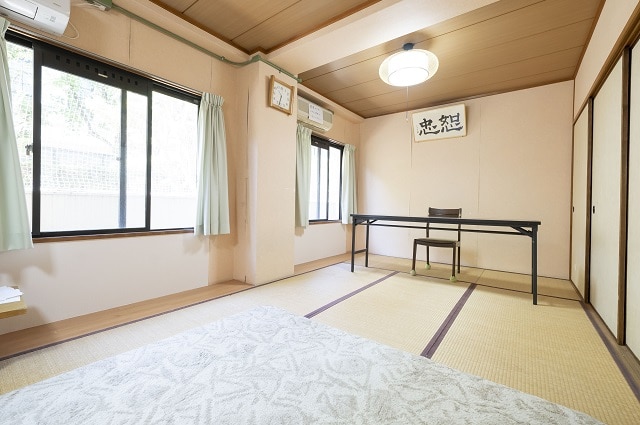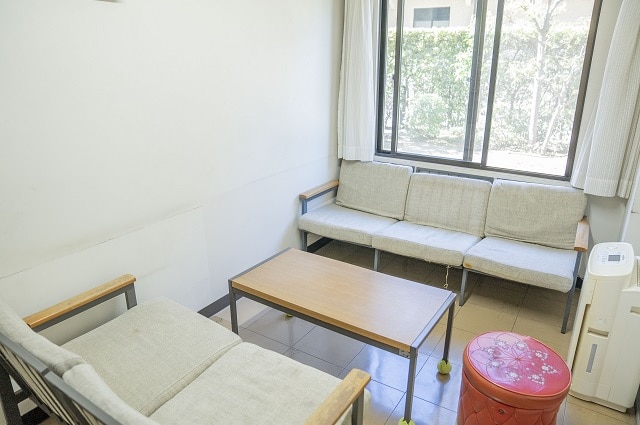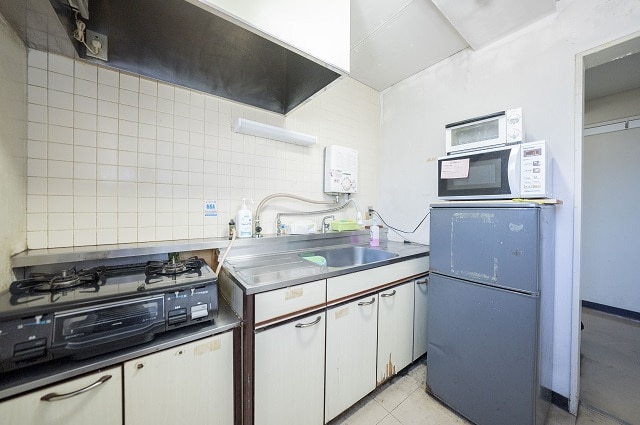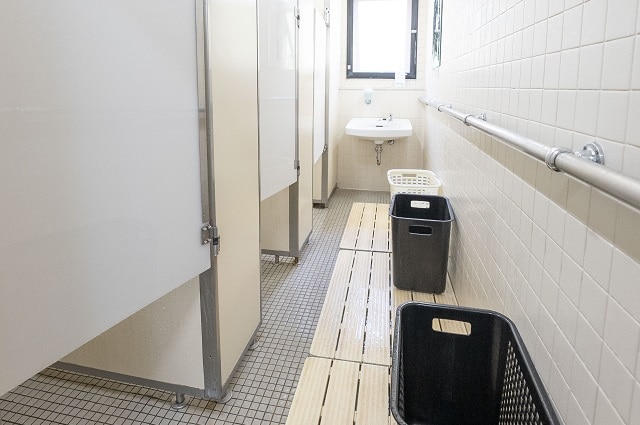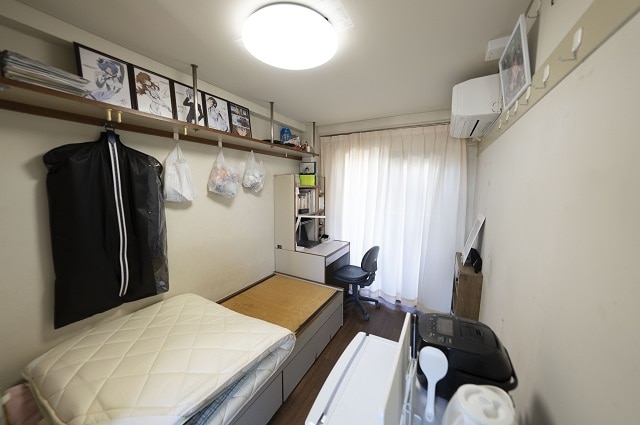 Expenses
Target
Expenses
Amount
Payment date
Payment method
All residents
Rent
12,500 yen a month
27th of the previous month
Bank transfer *1
All residents
Internet Fee
1,400 yen a month
All residents
Utilities in common areas
Actual amount
27th of the following month
All residents
Electricity fee for private room's air conditioning
Actual amount
Association fees are incurred separately.
※1 Pay at a convenience store until account registration is completed.

There is a separate futon rental fee for exchange students. Refer to the page below for details.
Message from the Dormitory Manager
Our historic dormitory has a wonderful tradition. The idea is that all residents, led by the dormitory leadership, should share their opinions, consider what should be done to make life more fulfilling in the group setting of a dormitory, and put them into action. It's really an autonomous dormitory. Please spend a fulfilling four years here at Keimeiryo. Geographically, we're very close to both the Nishinomiya Uegahara Campus and the Nishinomiya Seiwa Campus.
Message from Residents
Living in the Keimeiryo dormitory gives you the opportunity to interact with a variety of people, and the experiences and relationships gained through these interactions will be invaluable in supporting you, not just in your dormitory life, but in your time at university and for your future life.
No matter who you are, whether you want to improve your university life or are interested in dormitory life, Keimeiryo is waiting for you.
Dormitory Events
At the men's dormitories (Keimeiryo, Seishuryo, Seizenryo) and Seifuryo (the women's dormitory), residents themselves plan and hold various elaborate events in order to forge deeper connections between the dorms, as well as stronger fellowship between residents.