Seizenryo
Features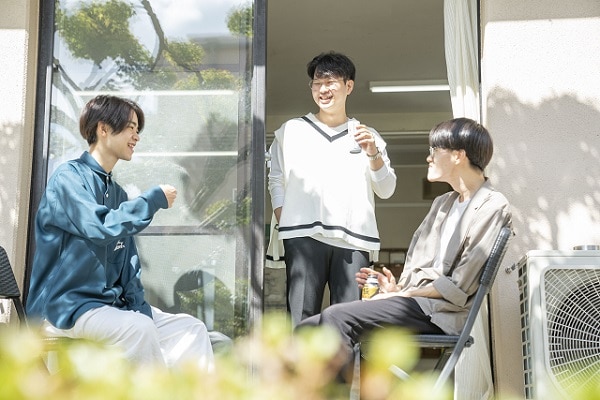 ■ Seizenryo Dormitory has over 100 years of history.
■ The dormitory is student-managed.
■ All of the residents, irrespective of their grade level, are friendly with one another.
■ The lobby has a big screen TV and video games, and you can also warm up with the kotatsu in the winter.
■ In principle, students live in the dormitory for four years, and are not allowed to quit living there partway through.
■ Rooms change in March every year.
■ There are times during the summer and winter breaks when the dormitory is closed.
■ The dormitory manager lives in the building and is permanently stationed there.
■ There is a screening process for prospective residents.
Recommended for
■ People who want to have a fun four years living in a dorm while they mature, and want to work to make dorm life exciting
Details
Those eligible
■ Japanese students
■ International students in undergraduate and graduate schools
■ Exchange students
Location
3-47 Uegahara Rokuban-cho, Nishinomiya, Hyogo
Required time to reach campus
A ten-minute walk to the Nishinomiya Uegahara Campus
A ten-minute walk to the Nishinomiya Seiwa Campus
About 90 minutes to the Kobe-Sanda Campus via public transportation, or about 60 minutes via shuttle bus
Rooms
■Total number of rooms: 44
■Area: About 9.8 m²
■Desk, chair, refrigerator, bed (single), air conditioner, closet, internet (Wi-Fi), blinds, room light
Shared spaces
■ Japanese-style room, kitchen, lobby, laundry room (no dryer), shower room
■ Microwave, rice cooker, cookware
■ Smoking: Not allowed outside of designated area
■ Curfew: None
House rules and dormitory regulations
Seizenryo on social media
Facilities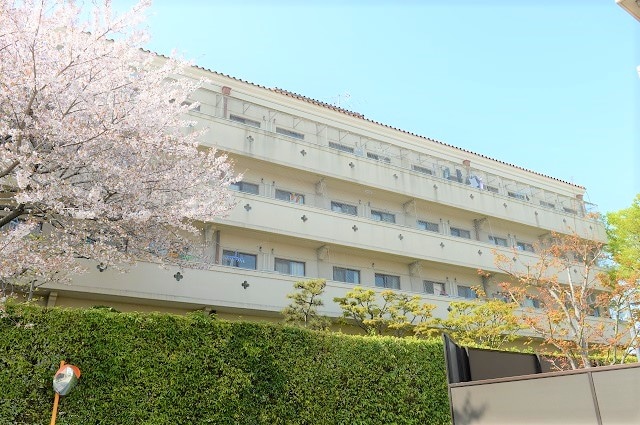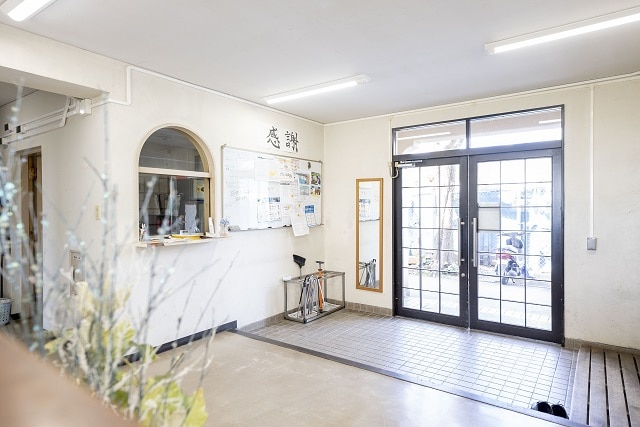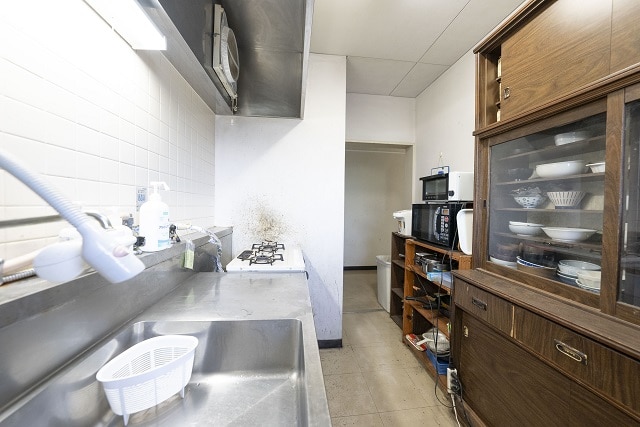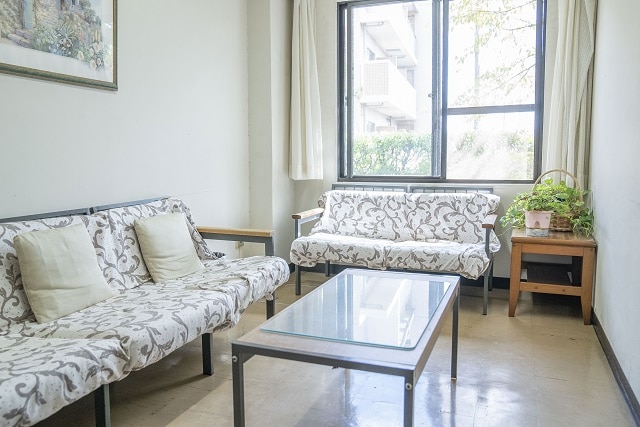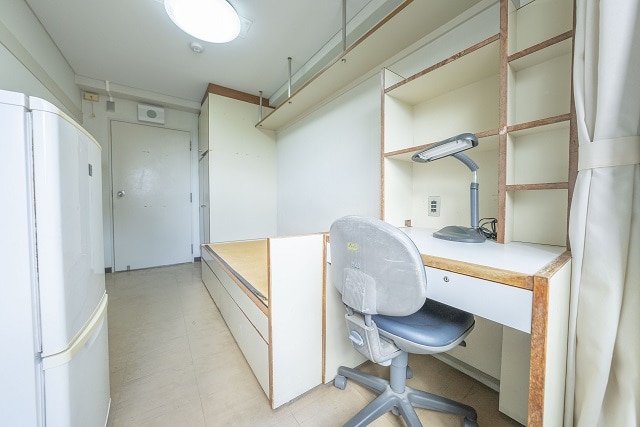 Expenses
Target
Expenses
Amount
Payment date
Payment method
All residents
Rent
12,500 yen a month
27th of the previous month
Bank transfer *1
All residents
Internet Fee
1,400 yen a month
All residents
Utilities in common areas
Actual amount
27th of the following month
All residents
Electricity fee for private room's air conditioning
Actual amount
Association fees are incurred separately.
※1 Pay at a convenience store until account registration is completed.
There is a separate futon rental fee for exchange students. Refer to the page below for details.
Message from the Dormitory Manager
Most students have probably thought, "Why would I want to live in a dorm? It's definitely better to live alone." I think almost all of Seizenryo's residents up to now have thought the same thing, but when it was time to move out, they didn't want to leave. Why is that? It's because every day at Seizenryo is like being on a school trip: you have fun, you get time for yourself, and you form bonds with about 60 senior and junior students over your four years.
Experience living in a dormitory will be a great advantage when you go out into the world. We're waiting for you at Seizenryo!
Message from residents
Seizenryo boasts over a century of history, the students who live here get along very well, and the atmosphere is very friendly. We are confident that our dorm residents are more connected to each other than any other dormitory. For example, we enjoy holding dormitory student game tournaments. Recently, we've held fierce Mario Kart and Smash Bros. tournaments. Seizenryo has a very at-home vibe.

In addition, from their first year living at Seizenryo, students have private rooms so that they can spend time alone at their leisure. However, since dorm life is also group life, there is a minimum level of discipline and courtesy that must be observed. You need to be mindful of greetings, and be aware of the language you use with older students. Observing these things will definitely benefit you when you enter the workforce. Living under one roof with people from different values and backgrounds also means that you need to understand and accept each other.

Since 40 people live together, naturally, there will be times when your relationships with other people will pose challenges. How you cope with these difficulties will be an important step in becoming an adult member of society, and your four years of dormitory life will have broadened your horizons as a person by the time you graduate. In addition, be aware that Kwansei Gakuin University provides us with a great deal of support, and live with us with the responsibility of being a Kwansei Gakuin student. You will be able to experience things that other university students cannot, make memories that will last a lifetime, and make some of the closest friends you will ever have. If you choose to live in Seizenryo Dormitory, you will improve your receptiveness and communication skills, and enjoy a fulfilling university life.
Dormitory viewing
As a measure for preventing infections, dorm viewing is suspended for the time being. Information will be posted here once viewing resumes.
Dormitory Events
At the men's dormitories (Keimeiryo, Seishuryo, Seizenryo) and Seifuryo (the women's dormitory), residents themselves plan and hold various elaborate events in order to forge deeper connections between the dorms, as well as stronger fellowship between residents.