70 Undergraduates from 13 Schools Join Intercultural Studies Seminar (SDG Studies in South Korea)

News and Topics
70 Undergraduates from 13 Schools Join Intercultural Studies Seminar (SDG Studies in South Korea)



2023.09.21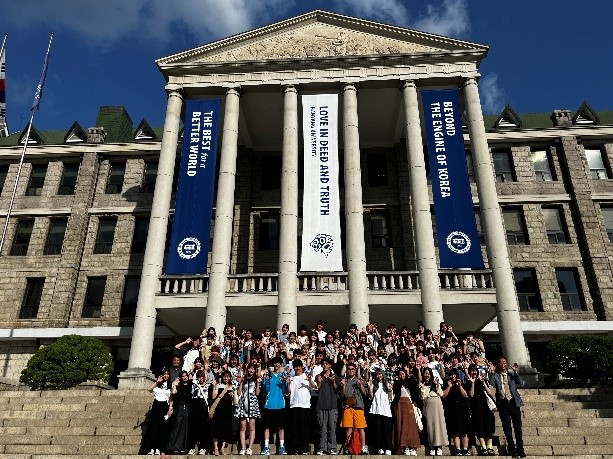 From August 24 to 29, the "Intercultural Studies Seminar (SDG Studies in South Korea)" was held. This special short-term program was developed mainly for undergraduates who did not have the opportunity to study abroad due to the COVID-19 pandemic. Through this program, a total of 70 students from 13 schools were able to experience short-term study abroad with much lower out-of-pocket expenses than in previous years by utilizing study abroad support schemes such as the Kenji Itani Scholarship and the Emergency Study Abroad Support Fund. (This Fund was introduced in 2022 to help students participate in study abroad programs amid inflation and depreciation of the yen.)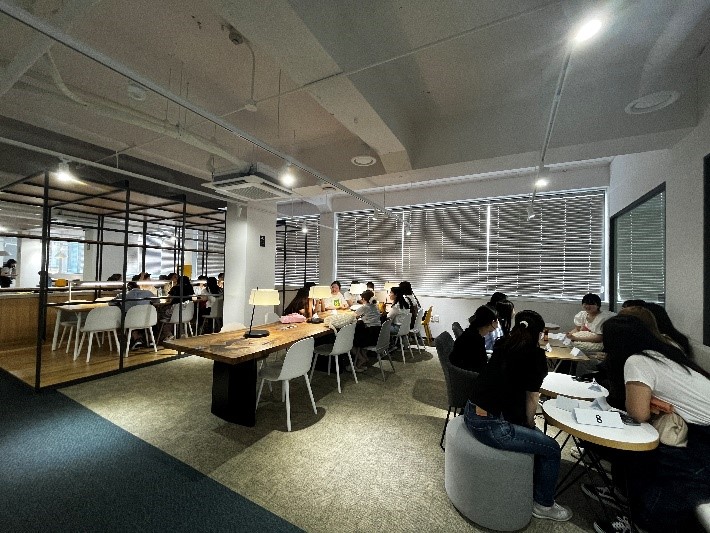 This program was made possible by the kind cooperation of Hanyang University (HYU) in Seongdong-gu, Seoul, which is one of KGU's partner institutions. On August 25, KGU students attended lectures at HYU on Korean language, Korean culture, and the philosophy of economic development. On the following day, KGU students participated in group discussions with HYU students majoring in Japanese Language and conducted fieldwork in Seoul. During the fieldwork, groups consisting of 7 KGU students and 2 HYU students conducted on-site research on their respective SDG-related themes (such as waste reduction and renovation of traditional houses) and interviewed locals. On August 27, HYU students continued to accompany each group for field studies at Gyeongbokgung Palace, National Palace Museum of Korea, and Bukchon Hanok Village. On the final day of the program, KGU students left Seoul and visited Hwaseong Fortress, Hwaseong Haenggung Palace (Suwon City), and Korean Folk Village (Yongin City), where they further deepened their understanding of Korean history and culture.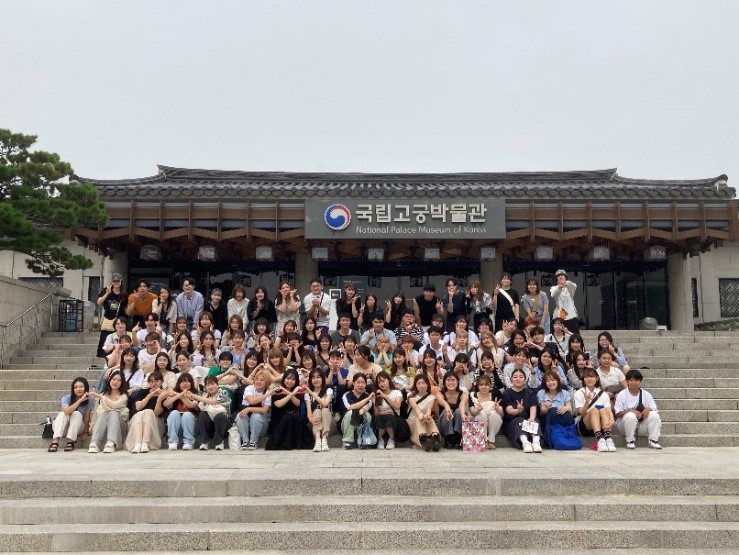 After returning to Japan, a presentation session was held on September 7 in the presence of academic staff who oversaw the program, namely Prof. Heesuk AHN (School of Policy Studies) and Dr. Jun MATSUMURA (School of Sociology). The students presented the results of their fieldworks in Seoul, whose sites included, among many others, Cheonggyecheon River, Gyeongui Line Forest Park, and numerous zero-waste shops. Through this session, students were able to learn about Seoul's local SDG initiatives from multifaceted perspectives.
In a student survey conducted after the program, the satisfaction rating scored 4.78/5 (96%) for the overall program and 4.91/5 (98%) for the exchange with HYU students, indicating that the program was well-received by the participating students. Many students also expressed their hopes that the next generation will also have the chance to experience this program.
Drawing upon the experience of this program, KGU will hold the "Intercultural Studies Seminar (SDG Studies in Taiwan)" from February 26 to March 3, 2024, in cooperation with Tunghai University (Taichung, Taiwan), another partner institution of KGU. We will continue to work on the next program so that participating students can gain valuable overseas experiences.