New International Dormitory, Yukoryo, to Open in March 2022

News and Topics
New International Dormitory, Yukoryo, to Open in March 2022



2021.05.13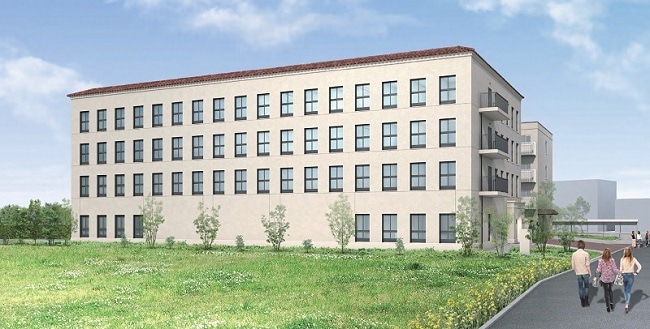 A new co-ed international dormitory at Kwansei Gakuin University, Yukoryo, will open in March 2022. Yukoryo will become a place where Japanese students and international students from all over the world will come together to learn about diverse values and differences such as nationality, culture, religion, customs, and ways of thinking, in addition to developing in-depth mutual understanding and undergoing growth, as they live together. Although KGU has already established four international residences, the university will promote further internationalization by setting up a dormitory with an even greater focus on international education.
A space that promotes international exchange
On the first floor, which serves as the community area, there is extensive space where international exchange events can be held, as well as a kitchen, theater room, and meeting room. This creates opportunities for students to interact with each other through various events and in their daily lives. In addition, on the second through fourth floors, which are the residential spaces, there are lounges on each floor, providing a place where people can interact with each other whenever they leave their rooms. These shared spaces are designed to have a cozy atmosphere, with furniture that evokes the feel of a homey cafe.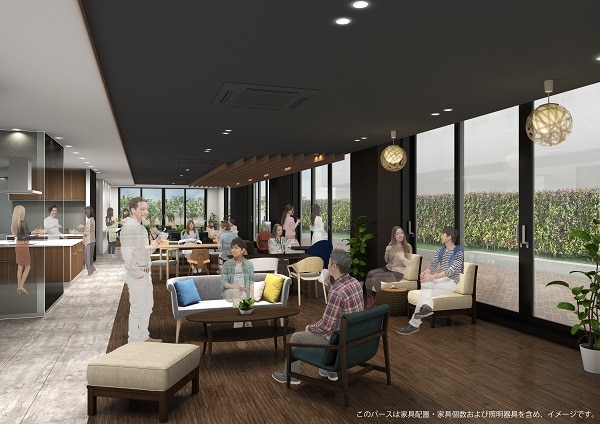 International education in the dormitory
At KGU, in addition to learning through various kinds of regular and extracurricular education, as well as club activities, we promote mutual growth between Japanese students and international students on a daily basis via international education in well-equipped dormitories, and foster the Kwansei Competencies defined by the university (the knowledge, abilities, and qualities that should be acquired by the time of graduation). By living together with international students, Japanese students will be able to cultivate their capacity for cross-cultural understanding, their ability to communicate, and their language skills. As part of global learning in the dormitory, we will also develop international education for a variety of students, including mini-lectures by our faculty members, club activities, Japanese cultural events in cooperation with student organizations, monthly events planned by RAs (Resident Assistants) who are responsible for supporting the lives of international students and promoting exchange, and career education events where alumni are invited as guests. These educational events will be open to students of the two adjacent university dormitories, and we plan to develop the dormitory into a place where students can experience globalization up close.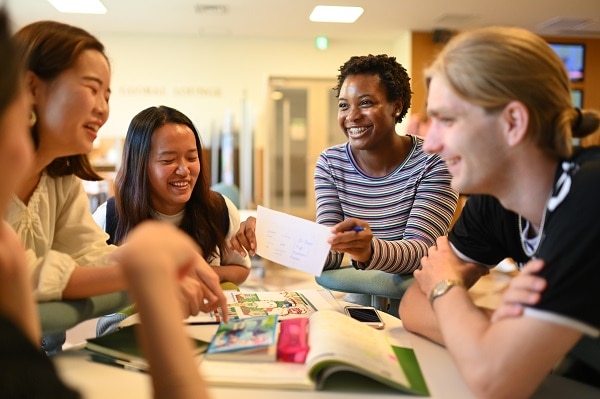 Basic information, fees and location
Rooms: 83 (81 rooms, 2 rooms for persons with disabilities)
Residential style: Co-ed
Residents: Kwansei Gakuin university students (degree-seeking international students, RAs) and international students from overseas partner universities
Residency duration: Up to two years
Rooms: All rooms are individual
First floor community space: Fujita Global Commons (a wide learning space equipped with a projector, screen, audio equipment, etc.), Residential Lounge (a living space with a large TV, two kitchens and a refrigerator), theater room, meeting room, barrier-free room, multipurpose room, etc.
Shared facilities for 2nd-4th floor living spaces: Lounge (a living space with kitchen, refrigerator, sofa, TV, etc.), toilet, shower, laundry room, etc.
Dorm manager: Permanently stationed
Fees: 59,000 yen monthly *flat amount includes utility costs and common service fees, etc.
Move-in fee of 20,000 yen, monthly association fee of 500 yen (planned)
Location: Seven minutes from the Nishinomiya Uegahara Campus on foot