Aiming to Reduce Plastic Bottle Use Through Industry-Academia Cooperation: Bizcafe, A Japan First

News and Topics
Aiming to Reduce Plastic Bottle Use Through Industry-Academia Cooperation: Bizcafe, A Japan First



2021.03.01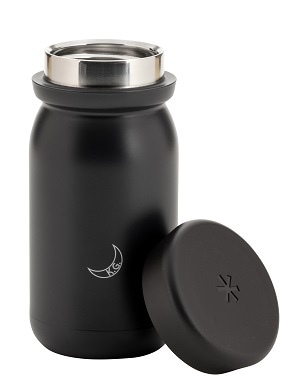 In conjunction with the reorganization of the Kobe Sanda Campus (KSC) from two to five schools this spring, Kwansei Gakuin University will open the Bizcafe in the Academic Commons, a new learning space aimed at fostering minds for business among science students. In addition, in order to reduce the consumption of plastic bottles on campus, Kwansei Gakuin will offer free coffee, tea and other beverages to students who bring their own original bottles to the "BIZCAFE. On February 24, a joint press conference was held at KSC (online) with Enrission, Inc. (Head office: Kyoto City) and Snow Peak, Inc. (Head office: Sanjo City, Niigata Prefecture).
 Bizcafe will be operated in collaboration with Enlission, which operates "Knowing Cafes" in the vicinity of universities in Japan and overseas to support career development, and is the first of its kind to be opened by a university in Japan, aiming to create innovation by providing a new point of contact between students and companies. In the future, a new collective called Bizclass will be created to gather at this place, and the Career Center of Kwansei Gakuin University and Enlission will jointly recruit companies and organizations that want to advise and support students. The goal is to have students acquire a business mindset while they are still in school, and to develop human resources who can play an active role in society while advancing their careers after graduation.
 On the other hand, "CAMP x US", a student group at KSC consisting of students from both the School of Policy Studies and the School of Science and Technology, jointly developed the "My Bottle" initiative based on the original bottle of Snow Peak, which signed a cooperation agreement with KSC last year. KSC currently consumes about 270,000 plastic bottles a year, and the goal is to reduce the consumption by more than 30%, or about 100,000 bottles. Through the "eco-system" that unites the university and these two companies, we will make a sustainable campus a reality through industry-academia collaboration and further promote our efforts toward the SDGs.