Ishibuchi Seminar Students from the School of Business Administration Win Cocktail Competition Award

News and Topics
Ishibuchi Seminar Students from the School of Business Administration Win Cocktail Competition Award



2022.04.09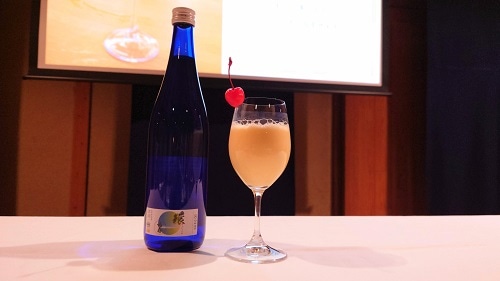 On March 16, a group of School of Business Administration students won an excellence award at a competition for cocktails using "Meguru," a sake made with natural energy sources which takes the SDGs into account. The students were members of the seminar run by Professor Junya Ishibuchi, who specializes in marketing research and consumer behavior theory. The Meguru Shake cocktail proposed by the Ishibuchi seminar students is being sold from April 1 to April 30 at the Kobe Shushinkan restaurant Sakabayashi. The project was an industry-academia collaboration with the Kobe Shimbun newspaper and Kobe Shushinkan (the Fukuju sake brewery).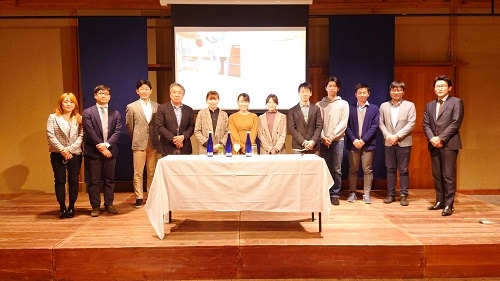 Themed around the combination of "retro" with Japanese sake, the Meguru Shake was conceptualized as a sweet-tasting drink that could be enjoyed by Generation Z drinkers who are not used to Japanese sake, with the retro vibe of a milk cake. The students prepared three points that would make the drink appealing to young women - a "cute" factor, being sweet and easy to drink, and visual appeal - and proposed a new way to drink Japanese sake as a dessert cocktail.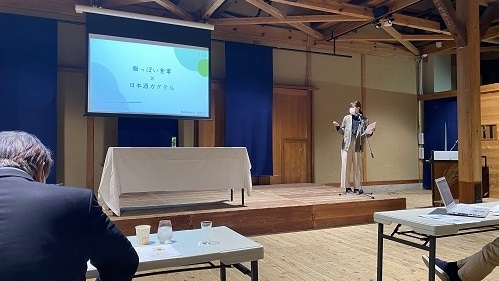 The Ishibuchi seminar students began developing the project in the fall of 2021. Using the knowledge that they had gained at university up to this point, the students conducted marketing research such as consumer-targeted surveys, visits to breweries, and restaurant surveys. Based on the results of their research, they worked out the drink's target audience, how it could be served, price, how to make it, and other details. They also held tasting events at Kobe Shimbun facilities. On the day of the cocktail competition, the students gave a presentation using their cocktail made with Meguru, targeted at the president of Kobe Shushinkan and other related parties. Their effort was highly lauded for proposing an unprecedented new way to enjoy sake, and for its milkshake concept, which is in line with the retro boom that is spreading among Generation Z.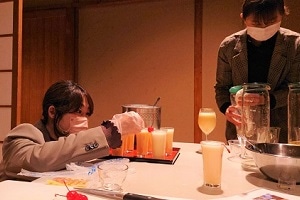 Speaking on behalf of the team, whose members graduated in March 2022, seminar student Maho Fujita said, "When we started the project, more than half of the members had never tried Japanese sake. We didn't know who would drink sake, when they would drink it, and what would inspire people to try it. That's why we conducted research over and over, and by working to comprehend the needs of consumers, I think we were able to confidently propose a cocktail that understood their point of view. When I was young, I dreamed of being able to put a product I proposed into the market. By working together with a company, I wasn't just able to make that dream a reality, I was able to tackle a large-scale project, which was a valuable experience. I'm truly grateful to the Kobe Shimbun and Kobe Shushinkan for their cooperation," she said. Previously, the Ishibuchi seminar has worked on projects in collaboration with companies and groups to produce actual products.